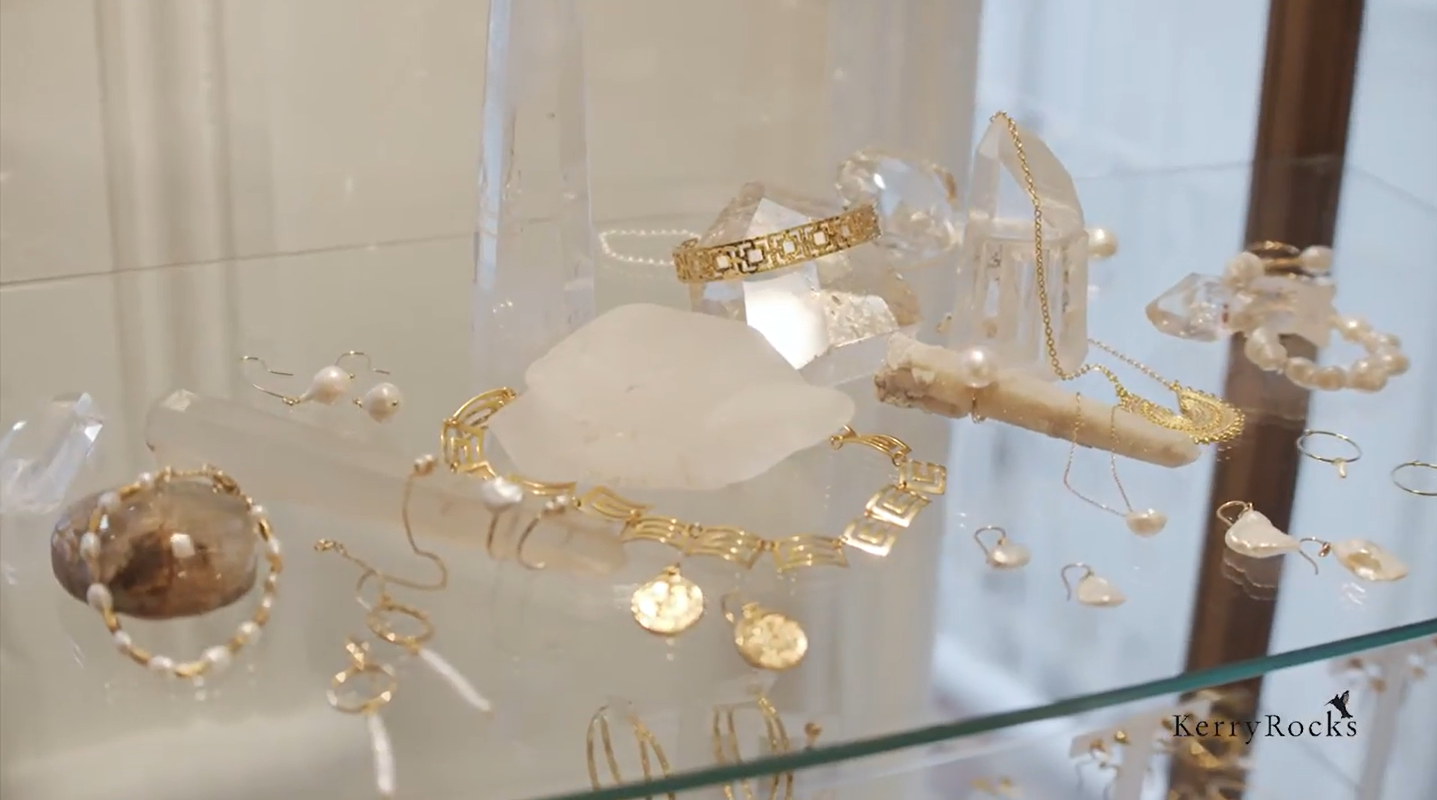 Our Story
Kerry Rocks is a contemporary Australian jeweller crafting naturally powerful jewellery in honour of the feminine.
We create wearable moments, energised by ethically sourced gemstones, to illuminate the unique style of every individual. Their identity. and their spirit. 
Unifying timeless beauty and modern femininity, our artisanal craftsmanship echoes ancient Estrucan techniques with a decidedly New York edge. It's a delicate balance between antiquity and ingenuity.
Always inspired by our Indian and greek odysseys, and the lands on which we design, each elemental creation brings you to other places and sparks a curiosity for the world within.
At the helm of this local business Gemologist Kerry Beard, whose dedication to gemstones and jewellery spans a lifetime. From a jeweller's bench in Jaipur to a bohemian hotel populated by other artisans and selling her jewels in Tel Aviv then the Greek Islands, Kerry roamed the world soaking in all she could. Distinctive in each carefully considered collection are the bold, sculptural shapes of traditional Greek and Indian craftmanship melded with a contemporary finesse.
"The ancient craft and techniques of India and Greece were a great inspiration for me as well as the rich colours of the Mediterranean. I then took it all to New York where it just kept evolving," says Kerry.
Forever etched into our story is Kerry's late great love, Mexican-born jeweller and mineral hunter José Becerra - who sadly passed in 2006. José's was, and still is, Kerry's greatest inspiration. His talent, creativity and spirit continues to energise her designs. And his legacy continues to live on through the countless stones they collected together that take centre stage in Kerry's consciously crafted pieces.
Quality first
We started making the products we wanted to see in the world and we did this with an uncompromising approach to sustainability.
Humble beginnings
Our story begins in a small shop with a small team. With nothing but passion and a dream our brand was born.