Kerry Rocks naturally powerful 9kt solid gold jewellery is consciously handcrafted to amplify your energy. Our radiant yellow gold necklaces, earrings, rings and bracelets are pure vibration. Each piece, a unique creation mindfully designed to honour the legends and energy of the gemstone it holds.
Explore the collection of solid gold rings, handcrafted to honour the stone.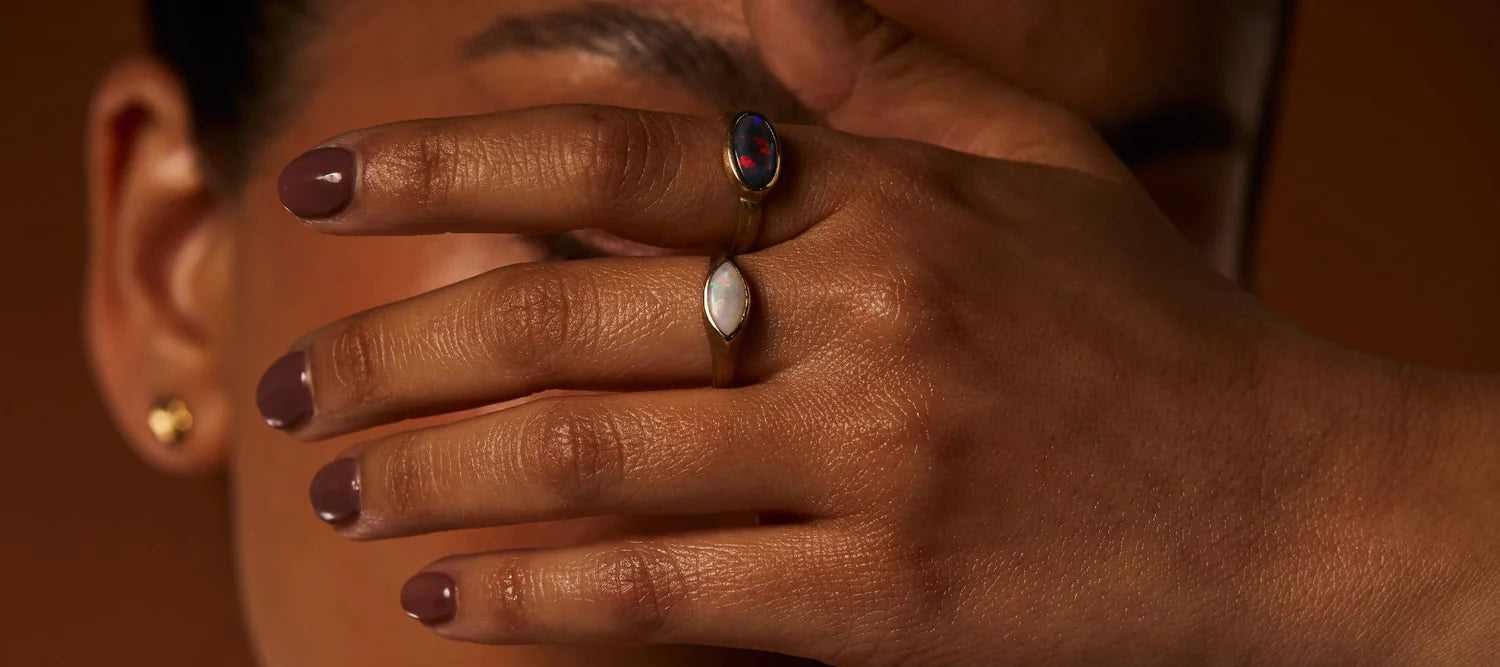 Curate your ear with our selection of solid gold staple ear pieces.